Learn How To Drive Sales And Increase Customer Loyalty
C-Store specialist, Mark Walsh, shares his philosophy on how treating customers as guests and earning customer loyalty through exemplary customer service can help drive sales.
In this FREE eBook, you will discover:
Convenience store customer service tips
How to improve your business, drive better sales, and build customer loyalty
How to increase employee engagement and retention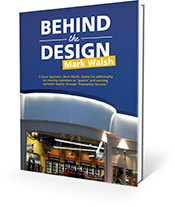 Do not miss out! Fill out the form to get your FREE copy of Behind the Design eBook today!
CTM Design is Western Canada's leading, full service design engineering firm that specializes in fully integrated design solutions for c-stores, car washes, and gas bars across Canada.