Learn the 8 Secrets for Driving and Retaining Carwash Customers!
CTM Design is here to help.
Understanding the wants, needs and desires of customers is key to success. The challenge is to find ways to attract new customers and give them ample reason to keep coming back.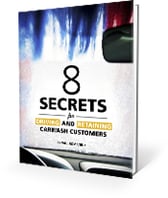 In this FREE eBook, you'll discover:
Tips on earning and keeping customers loyal
Cross-promotional efforts and loyalty programs
Social and corporate responsibility
Switch to online efforts in engaging customers
Do not miss out on this great content! Fill out the form on the side to begin your download immediately.

CTM Design is Western Canada's leading, full service design engineering firm that specializes in fully integrated design solutions for retail, commercial, and petroleum clients. We work with corporate and independent retailers with their design needs, be it a brand elevation, image revitalization, or site design.